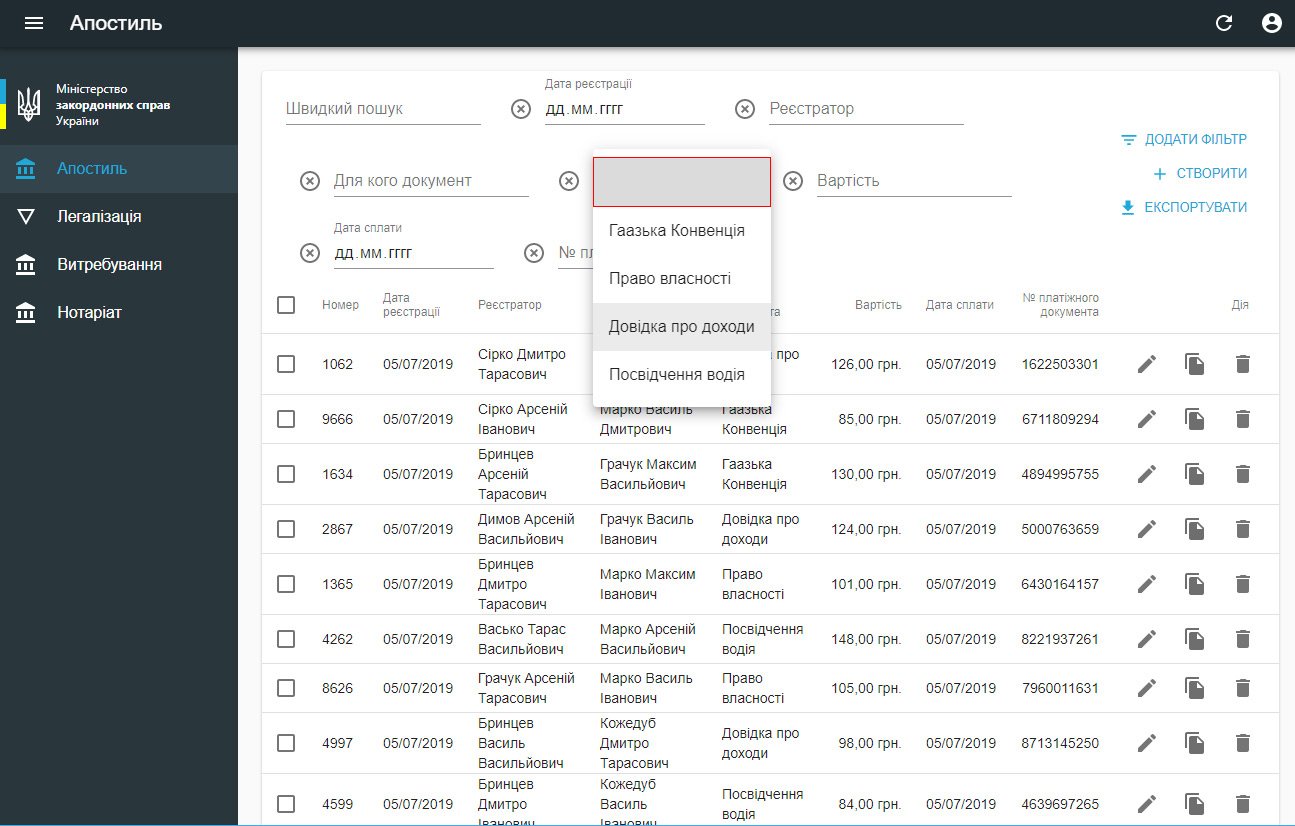 CRM/ERP System for Ministry of Foreign Affairs of Ukraine
Client: Ministry of Foreign Affairs of Ukraine
Category: Design and development of CRM/ERP system
Date: June 2019
ERP & CRM system designed to automate all business processes in diplomatic institutions of the Ministry of Foreign Affairs of Ukraine all over the world. E-Consul is built using most modern trends and technologies which bring to the system smooth UI behavior,
top-notch user experience and allow to maintain and scale it easily.
The whole system is built following microservices design pattern and allow to distribute product modules in different locations, within and out of securely encrypted networks, scale every module separately depending on the amount of data and performance requirements etc.